Ben L Smith High School


Class of 1967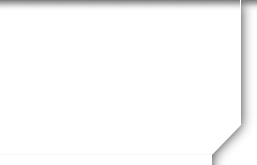 Announcements
Sadly we have lost another great teacher.........
Lee, Rebekah Christine (Becky
GREENSBORO Rebekah Christine (Becky) Lee, 75, died June 28, 2017, at Moses Cone Hospital in Greensboro, NC. She had been a patient for two and a half years at Cone Health Cancer Center. The daughter of Russell B. Lee, Sr., and Idelle Kirksey Lee, she grew up in Kannapolis, NC, and graduated from AL Brown High school in 1959. She completed a bachelor's in English at Woman's College of UNC in 1963 and an Med from UNC Greensboro in 1968. She was preceded in death by her parents and her brother, R. Benton Lee, Jr. She leaves two cousins in New Jersey; her housemate and traveling companion, Eleanor Link; the latest of many canine pets, Barney; numerous friends, former colleagues, at and students. She began her English teaching career at Lincolnton High School, 1963-1965, and moved to Greensboro in 1965. She taught at Ben L. Smith High School for 28 years until her retirement in 1993. Becky jumped at retirement to avoid being trained in computer record keeping. In retirement, she enjoyed traveling abroad, turning pottery at the Cultural Arts Center, cooking and entertaining, reading, visiting the coast with friends, playing bridge, and doing crosswords puzzles. People were drawn to her for her quick wit, insight, and generosity. She handled everything with grace, no complaints, and good humor. Friends are planning a celebration of Becky's life on Sunday, August 27, 2017, 2 to 4 p.m., in the Club House located at 4905 Towne Ridge Drive, Greensboro, NC 27455, at the Grande at Lake Jeanette off Lake Jeanette Road. A proud WC alumna, the class of 1963 being the last before WC became UNCG, Becky's annual donations continued for 50 years. Most recently she joined her classmates in giving a patio at Hinshaw Dormitory. In 1996, she initiated annual scholarships for two Smith High School graduates. Those wishing to honor Becky may contribute to the scholarship fund at UNCG Advancement Services, PO Box 26170 Greensboro, NC 27402 for the Rebekah C Lee Endowed Scholarship. Arrangements entrusted to Triad Cremation Society & Chapel 2110 Veasley Street Greensboro, NC 27407.
http://www.greensboro.com/obituaries/lee-rebekah-christine-becky/article_1851449a-8a08-542d-8ce6-2929c7453b0d.html
Mrs. Clara Scarborough
STOKESDALE Mrs. Clara Rutledge Scarborough, 93, passed away on Wednesday, April 26, 2017 at Countryside Manor. A memorial service will be held at 3 p.m. on Saturday, April 29, at Forbis & Dick Stokesdale Chapel. The family will greet friends following the service at the funeral home. A native of Caldwell County, North Carolina, Clara was born on October 8, 1923, the daughter of the late Robertus William Rutledge and Bessie Winkler Rutledge. On August 7, 1948, she married William Stanley Scarborough. Mr. and Mrs. Scarborough were both educators in the Greensboro City Schools before they retired to Countryside Village in Stokesdale. Clara was also an assistant professor of education at Appalachian State University. Her professional affiliations included her Life Membership in the North Carolina Association of Educators, service on the National Council of Teachers of English, service as president and secretary of the North Carolina Reading Council, establishing the Greater Greensboro Reading Council, and service as president and secretary of the Church and Synagogue Library Association of North Carolina. As long as her health allowed, she was an active member of the Congregational United Church of Christ in Greensboro. Mr. Scarborough preceded her in death in 2012. Surviving are nephews John Johnson and Gene Johnson, both of Augusta, GA; nieces Pamela Longbreak of Abilene, TX, Judy Johnson of Winston-Salem, and Harriet Keith of Hillsborough; as well as special friends and caregivers Carrie Barnes and Pamela King. It was Clara's request that memorial donations be directed to the Wounded Warrior Project, P.O. Box 758517, Topeka, Kansas 66675-8517. You are invited to offer condolences or share memories at www.forbisanddick.com.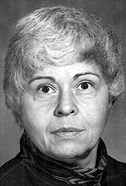 Photos! Send us your photos!
Would you like to share photos, old or new, with your classmates? It's easy! Click on "Contact Us" on the menu on the left and send them to us, we will post them for you!
Please limit your photos to 3 per person (we don't have unlimited space with this site). Include a description of what's in your photo and we will do our best to add them to your profile page.
Also, we'd love to see any photos you have saved from elementary school! Please check out our page dedicated to showcasing your class photos today!