Ben L Smith High School


Class of 1967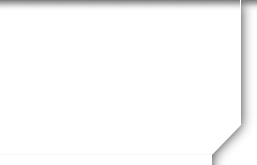 Announcements
Our classmate Barbara Fentress Church has lost her mother:
https://www.dignitymemorial.com/obituaries/greensboro-nc/obera-fentress-8077022
Our classmate Judy Arnette has lost her sister-in-law:
GREENSBORO Mrs. Elizabeth Ann Woodell Arnette, 73, of Greensboro, passed away Thursday, December 6, 2018, at Moses Cone Hospital. Born May 28, 1945, in High Point, Libby was the daughter of the late William Thomas Woodell and the late Hazel Elizabeth Ellington Woodell Crews. She enjoyed reading, crafting, fishing at the beach, and watching the Hallmark Movie Channel. Libby had a strong faith in God, and loved being with her family and especially cooking for them. She adored her whole family, but being "Nana" was the role that brought her the most joy. Libby is survived by her husband of 53 years, Ben Arnette; her daughter, Kathy Arnette and fiancé, Brian Smith; her granddaughter, Ava Arnette; a sister, Billie Hicks and husband, Woody; and her niece Morgan Smith, her husband, Matt, and their daughter, Sophia. Also surviving are her brother-in-law, Charles Arnette and wife, Toko; sisters-in-law, Judy Turner and husband, Ed, and Shelia Wilson and husband, Ken; and several nieces and nephews. A service to celebrate Libby's life will be held Friday, December 14, at 11 a.m., in the chapel of Cumby Family Funeral Service in High Point. The family will receive friends prior to the service from 10 until 10:45 at the funeral home, and also following the service at the Pioneer Family Restaurant in Archdale. Online condolences can be made at www.cumbyfuneral.com. Arrangements by Cumby Family Funeral Service in High Point.
GREENSBORO - Harold Gene Estep, 85, left this earthly world to be with his Friend and Savior on November 10, 2018. He will be greeted in heaven by his parents, Alvin and Mary Estep, and five siblings: Faye Cress, John Estep, Wanda Sanders, James Estep and Joy Hall, as well as numerous beloved friends. Left behind is his loving wife of 56 years, Jeanette Bible Estep, his devoted daughters, Renee Estep of Charlotte and Kelley Slattery (Peter Slattery) of Mooresville and his three grandchildren, Samuel Slattery of Blacksburg, VA, Allison Slattery of Statesville, and Jessica Slattery of Concord. Harold lived a full and happy life. The youngest of six, he spoke of many happy memories growing up in Stonega, Virginia and attending his alma mater, Emory and Henry College. Following college, he served four years in the Air Force at Hickam AFB in Hawaii. Afterwards, he returned to Tennessee to complete a Masters degree in Counseling, where he also subsequently met the love of his life, Jeanette. Harold began his life-long career in education in Clewiston, Florida before moving to Greensboro to serve as Guidance Counselor, and later, as Assistant Principal at Ben L Smith High School. In 1970, he was appointed as Principal of Allen Middle School, where he served until his retirement in 1992. A strong advocate of youth and public education, his colleagues often described his ideas as ahead of the times. He is best known, however, by family and friends as the ever-doting and dependable dad, husband, and church member. He will be missed for his sense of humor and ability to bring people together. He particularly loved his church family at Trinity Evangelical Covenant Church where he served in many capacities, including but not limited to: Sunday School Teacher, Elder, Usher and "Pancake Flipper". A Celebration of Life Ceremony will be held at Trinity Evangelical Covenant Church at 2:00 p.m. on Saturday, November 17, 2018. The family will receive friends following the service at the church. In lieu of flowers, the family requests donations be sent to Trinity Church, Youth for Christ, or any other personally meaningful service organization. Forbis and Dick Guilford Chapel is serving the family and online condolences may be offered at www.forbisanddick.com To send flowers or a memorial gift to the family of Harold Gene Estep please visit our Sympathy Store. Today's Events Memorial Service NOV 17. 2:00 PM - 3:00 PM Trinity Evangelic Covenant Church 5200 West Friendly Avenue Greensboro, NC, US, 27410 Reception of Friends NOV 17. 3:00 PM Trinity Evangelic Covenant Church 5200 West Friendly Avenue Greensboro, NC, US, 27410 Follow Us Facebook © 2018 Forbis & Dick Funeral Service. All Rights Reserved. Made with love by funeralOne


Our own '67 classmate Victor Tynes has lost his father. Please click on this link to read the obituary of his remarkable life:
https://www.greensboro.com/obituaries/tynes-sr-victor-horace/article_ae5b8191-52f4-5c24-b20a-700a9822d2e0.html?utm_medium=social&utm_source=email&utm_campaign=user-share
A BLS alumni has lost her daughter:
Rita Wade Capps' daughter, Jennifer Denise Capps
Jennifer Denise Capps, 37, walked herself healthy and whole into Heaven on Sunday, April 8, 2018.
She was born September 10, 1980 to Rita Wade Capps and the late John A. Capps. From the first time she opened her eyes that beautiful September morning until she closed them for the last time at sunset on Sunday, she was a blessed gift to her family and all who knew her. Jennifer spoke with only her heart, but she spoke volumes. She ran with an unrelenting spirit that never stopped running, and fought with the heart of a gentle warrior who never stopped fighting. It was in her strength that her family found theirs.
Jennifer is survived by her loving and devoted mother, Rita; her sisters, Christie Capps Valentino and husband Chris and Shea Capps; her nieces, Catherine Valentino, Audrey Valentino, Laney Valentino and Harper Brooks; and her nephew, John Holden Brooks. She is also survived by her cherished aunts, uncles, cousins and countless friends who loved her in a mighty way and who she loved in return. Best of all, waiting in Heaven for her to run into his arms was her beloved dad, John.
A Celebration of her life will be held on Thursday, April 12, 2018, at 2:00 p.m. in the chapel of the Cumby Family Funeral Service in High Point. Interment will follow at Green Hill Cemetery in Greensboro. Visitation will be held one hour prior to the service Thursday at the funeral home. Friends and family are invited to the home for fellowship following the interment.
Do not weep for Jennifer. Weep for those who will miss her until they see her again. Jennifer's sweet voice and the sound of her laughter is now being heard all over Heaven as she runs, plays and sings with the Angels. She fought the good fight. She finished her race. And now, Jennifer is well.
There's still time to send flowers to the Visitation at the Cumby Family Funeral Service - High Point from 1:00 PM to 2:00 PM on April 12, 2018.
Sadly, the husband of our classmate Janice Snyder has passed away:
Frank Carl Wypasek, Jr., age 71, of Marion, North Carolina passed away Sunday, March 25, 2018 at the Memorial Campus of Mission Hospital in Asheville, North Carolina.
Frank was born in Stubenville, OH to the late Frank Carl Wypasek, Sr. and Mary Alice Molner Wypasek. He retired from text book sales. He was an avid hunter and fisherman and worked out at the gym 3 times a week. Frank enjoyed a good cigar with his coffee in the morning while watching the sunrise from his porch. He had numerous friends including his lunch buddies, who met every Tuesday; his gym buddies, every Monday, Wednesday and Friday; and his hunting buddies in Georgia. Frank often reminisced on his fond memories of his late beloved dogs, Sissy and Dudley.
Left behind to cherish his memories are his wife of forty years, Janice Snyder Wypasek; two daughters, Allison Williams (Mark) and Kimberly Young (Geoffrey); three beloved grandchildren, Logan Williams, Cole Williams and Adalin Young, "the apple of his eye"; three siblings, Tim Wypasek (Wanda), Cedie Fleming and Pat Wypasek (Barbara); a lifelong friend who was as close as a brother, Kermit Adams; and many, many other special friends.
In keeping with Frank's wishes, no services will be held. Memorialization will be by cremation.
FROM LIBBY JOHNSON HUSS:
A memorial service for my sister, Cathy Johnson Deal, will be held at 1:00 pm on Saturday, March 24, at St. John's United Methodist Church, 1304 Merritt Drive, Greensboro, NC. The family will receive friends in the fellowship hall following the service.
Sadly we have lost another great teacher.........
Lee, Rebekah Christine (Becky
GREENSBORO Rebekah Christine (Becky) Lee, 75, died June 28, 2017, at Moses Cone Hospital in Greensboro, NC. She had been a patient for two and a half years at Cone Health Cancer Center. The daughter of Russell B. Lee, Sr., and Idelle Kirksey Lee, she grew up in Kannapolis, NC, and graduated from AL Brown High school in 1959. She completed a bachelor's in English at Woman's College of UNC in 1963 and an Med from UNC Greensboro in 1968. She was preceded in death by her parents and her brother, R. Benton Lee, Jr. She leaves two cousins in New Jersey; her housemate and traveling companion, Eleanor Link; the latest of many canine pets, Barney; numerous friends, former colleagues, at and students. She began her English teaching career at Lincolnton High School, 1963-1965, and moved to Greensboro in 1965. She taught at Ben L. Smith High School for 28 years until her retirement in 1993. Becky jumped at retirement to avoid being trained in computer record keeping. In retirement, she enjoyed traveling abroad, turning pottery at the Cultural Arts Center, cooking and entertaining, reading, visiting the coast with friends, playing bridge, and doing crosswords puzzles. People were drawn to her for her quick wit, insight, and generosity. She handled everything with grace, no complaints, and good humor. Friends are planning a celebration of Becky's life on Sunday, August 27, 2017, 2 to 4 p.m., in the Club House located at 4905 Towne Ridge Drive, Greensboro, NC 27455, at the Grande at Lake Jeanette off Lake Jeanette Road. A proud WC alumna, the class of 1963 being the last before WC became UNCG, Becky's annual donations continued for 50 years. Most recently she joined her classmates in giving a patio at Hinshaw Dormitory. In 1996, she initiated annual scholarships for two Smith High School graduates. Those wishing to honor Becky may contribute to the scholarship fund at UNCG Advancement Services, PO Box 26170 Greensboro, NC 27402 for the Rebekah C Lee Endowed Scholarship. Arrangements entrusted to Triad Cremation Society & Chapel 2110 Veasley Street Greensboro, NC 27407.
http://www.greensboro.com/obituaries/lee-rebekah-christine-becky/article_1851449a-8a08-542d-8ce6-2929c7453b0d.html
Mrs. Clara Scarborough
STOKESDALE Mrs. Clara Rutledge Scarborough, 93, passed away on Wednesday, April 26, 2017 at Countryside Manor. A memorial service will be held at 3 p.m. on Saturday, April 29, at Forbis & Dick Stokesdale Chapel. The family will greet friends following the service at the funeral home. A native of Caldwell County, North Carolina, Clara was born on October 8, 1923, the daughter of the late Robertus William Rutledge and Bessie Winkler Rutledge. On August 7, 1948, she married William Stanley Scarborough. Mr. and Mrs. Scarborough were both educators in the Greensboro City Schools before they retired to Countryside Village in Stokesdale. Clara was also an assistant professor of education at Appalachian State University. Her professional affiliations included her Life Membership in the North Carolina Association of Educators, service on the National Council of Teachers of English, service as president and secretary of the North Carolina Reading Council, establishing the Greater Greensboro Reading Council, and service as president and secretary of the Church and Synagogue Library Association of North Carolina. As long as her health allowed, she was an active member of the Congregational United Church of Christ in Greensboro. Mr. Scarborough preceded her in death in 2012. Surviving are nephews John Johnson and Gene Johnson, both of Augusta, GA; nieces Pamela Longbreak of Abilene, TX, Judy Johnson of Winston-Salem, and Harriet Keith of Hillsborough; as well as special friends and caregivers Carrie Barnes and Pamela King. It was Clara's request that memorial donations be directed to the Wounded Warrior Project, P.O. Box 758517, Topeka, Kansas 66675-8517. You are invited to offer condolences or share memories at www.forbisanddick.com.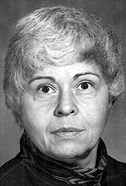 Photos! Send us your photos!
Would you like to share photos, old or new, with your classmates? It's easy! Click on "Contact Us" on the menu on the left and send them to us, we will post them for you!
Please limit your photos to 3 per person (we don't have unlimited space with this site). Include a description of what's in your photo and we will do our best to add them to your profile page.
Also, we'd love to see any photos you have saved from elementary school! Please check out our page dedicated to showcasing your class photos today!