Ben L Smith High School


Class of 1967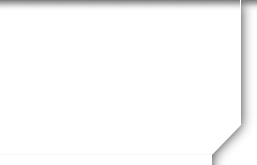 Message Forum
Welcome to the Ben L Smith High School Message Forum.
The message forum is an ongoing dialogue between classmates. There are no items, topics, subtopics, etc.
Forums work when people participate - so don't be bashful! Click the "Post Response" button to add your entry to the forum.
01/04/17 09:34 AM
#30

Donnie and Patti, I am so sorry you are having this problem. Please know that I am praying for both of you and for wisdom for the doctors and nurses caring for you. May I share a verse that has been a tremendous encouragement for me during these latter years of "getting older"!

"I know the plans I have for you, says the Lord, "plans to propser you and not to harm you. Plans to give you hope and a future." Jeremiah 29:11

Thank you for sharing your burden with us. It is so great to still make connections after more than 50 years.

Sincerely,

Perry Holleman
01/04/17 07:07 PM
#31

Perry,

Thank you so much for that verse. It has been one I pray often. If we just remember there is such a perfect plan for each of our lives and that in the end, there will be victory and that plan will be fulfilled, there will be peace in all things we face.

It means a great deal to me to be able to share this with our friends and it means so much to Donnie when I tell him about each one of those who have sent good thoughts.

You are right, It was very hard for me to let this out. But once I did, the responses have encouraged me so much.

Thanks to everyone.

Patti B.
01/24/17 12:57 PM
#32

Hey Patti. So sorry to hear of Donnie's illness. My wish is that both he and you weather this storm together. Fran and I miss seeing you guys. It has been too long. Hopefully you will both be able to attend our 50th! Prayers and love for you both.

Randy
01/26/17 06:53 PM
#33

Just a note to thank everyone again for your prayers and calls, cards and good wishes during Donnie's illness. We still have a long road ahead, but he is finally home from the hospital and is better right now than I have seen him in 3 years. He is still working on wheelchair to walker, weak and thin, but he has regained strength and his sense of humor. That is a great sign.

You are all truly wonderful friends and we will see you at the 50th!

D & P
01/27/17 03:50 PM
#34

Great news!
03/07/17 07:24 PM
#35

Bill,

Thank you for your kind words and concern for Donnie. We are at a place right now that people talk about but seldom do. We truly have to live just one day at a time and be thankful. Donnie is one of the strongest and most resilient people I've ever known. He has a good outlook most every day and has not lost his sense of humor. We are most grateful for all of the calls and cards and messages sent by our Smith family, and hopeful we will be able to be at the 50 bash!

Patti B.
05/10/17 09:38 PM
#36

For all our classmates and friends;

We should give thanks to our creator for each day we are given. I don't think of the passing years until I lose a friend or family member. It is sad to have lost 51 of our "YOUNG " classmates.

I hope and pray we have many good years left to enjoy life and each other.
05/11/17 09:03 AM
#37

This was so inspirational and heart warming to me. You are so right. God has been good to us all and I, too, wish many more years for all of us.
05/12/17 08:10 AM
#38

Gloria and I are so glad that a lot of you will be joining us on Sat. June 3rd as we celebrate our 50th wedding anniversary. Look forward to seeing all that will be attending the 50th class reunion as well.
05/13/17 09:53 PM
#39

Wow, 50 years, y'all must have gotten married in nursery school! Congratulations, we will help you celebrate on June 3rd!
06/07/17 08:33 PM
#46

Too soon for our fearless leader, Joyce. She won't be ready to hear that question for at least five years- maybe longer. This takes a lot out of her, for real. And Wanda and Nicki too. Sorry I couldn't have been more help this year. Linda
06/09/17 09:00 PM
#49

I was thinking , " really I can do that", how fast this week has passed. Last Saturday night was really great. I enjoyed every minute. Ed Garringer and I stood in the lot until about 1:00 a m talking. As we were leaving I noticed the front door was propped open, so we closed it and closed another reunion event. Thanks to Nicki for keeping the website open and all she has done for us. Thanks and more thanks to Libby for so many hours of digging up names and addresses and planning. Thanks to all that really helped her. I don't take any credit I just offered a helping hand a couple times.

Thanks to the photographer, good coverage of all that was in attendance.

To all that reads this: You really need to be at the next reunion, it will be a great opportunity to say hello again to old friends. Have a great life everyone.
06/10/17 04:35 PM
#51

The 50th BLS High School Reunion was a huge success. All of our past reunions were great as well, but the 50th year made this one very special. It was so wonderful to reunite with so many friends from over 50 years ago. The smiles - the conversations - the hugs - were all fantastic. We haven't gotten older, we have just gotten better. If you could not attend, you were certainly missed and we hope you can make it to the next one.....whenever that may be. Please pass the word along to those who were absent and tell them how much we hope they can attend our next event. If you move, change email address, phone number, address, etc. please let one of us know so our list can remain updated. Here's to more good times ahead!! Hugs to all.
06/11/17 04:02 AM
#52

The reunion pics are incredible! Once again I complement all of you who organized the reunion and especially those who were responsible for the website (Nicki?) as it continues to provide me with a virtual 50th reunion. I was thrilled to see the picture of our guidance counselor Margery Lane. It is not hyperbole to say she changed my life. If anyone knows how to get in touch with her (email, snailmail address, telephone, whatever) I would love to reach out to her. I look forward to the next reunion and hope Melaina and I can actually attend that one. Any possibility the date can be moved to May?
03/23/18 10:28 AM
#54

From Libby Johnson Huss:

A memorial service for my sister, Cathy Johnson Deal, will be held at 1:00 pm on Saturday, March 24, at St. John's United Methodist Church, 1304 Merritt Drive, Greensboro, NC. The family will receive friends in the fellowship hall following the service.