Ben L Smith High School


Class of 1967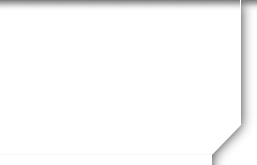 Message Forum
Welcome to the Ben L Smith High School Message Forum.
The message forum is an ongoing dialogue between classmates. There are no items, topics, subtopics, etc.
Forums work when people participate - so don't be bashful! Click the "Post Response" button to add your entry to the forum.
01/01/17 11:45 AM
#22

Patty, Donnie has been a good friend and was a great co-worker for many years. I hope you both have a better 2017 and see the year out happy and healthy.
01/01/17 12:48 PM
#23

Thanks so much for all the responses regarding Donnie's illness. Right now he is in the hospital with diabetic ulcers on his foot. Many other health issues are being complicated by the diabetes. It means so much to hear from each of you. Barry, thank you for offering to contact Donnie. He loves to hear from folks and would greatly appreciate a card. If you send it to our home at 6634 Rayle Farm Court, Pleasant Garden, NC 27313, I will take it to the hospital. We are hopeful that a procedure to be done Tuesday will help matters greatly, and maybe he can get home. I am so thankful for each of you, friends, colleagues and prayer warriors. Happy 2017. We look for the promises of healing and restoration.

Patti B.
01/01/17 08:34 PM
#24

Dear Patti, I am so sorry to hear of Donnie's health issues. This is, no doubt, very difficult for the both of you. I hope very much that he will greatly improve. Give our best to Donnie. You are both in our thoughts and prayers. Love to you both. Michael
01/02/17 09:16 AM
#25

Pattie, you and Donnie are in my prayers. I hope his procedure is successful, and that you and him can find comfort in all the prayers lifted up for you. Lets all look forward to 2017!
01/02/17 10:05 AM
#26

We were really a close-knit group in school. Please join me by sending Donnie a card with your wishes for a full recovery.

Barry
01/02/17 06:21 PM
#27

Hello Patti and Burnie, I am praying for both of you in this trying time. I've asked God to bless Donnie with a most speedy and complete recovery. You are both such wonderful people and from my family to yours we wish the best for both of you. Your class mate, Patricia Ann Cobb (Brown)
01/02/17 07:54 PM
#28

Girlfriend, my love and prayers for Donnie and you. I know how difficult this is for you right now. Please let me know if we can do ANYTHING for you. Bring you food, hold your hand, lend a shoulder, whatever you need. Love you.
01/03/17 08:03 PM
#29

Good Friends,

Thank you so much for all the comments and prayers. Donnie had his procedure this morning. Basically,the blood flow to his legs was shut down. The left leg was blocked at 80% and the right at 100%. The surgeon was able to open the left leg in the cath lab, but he already had a stent in the right and therefore he will need to have surgery. The doctor will try to do a graft from the left artery, (now open) over to the right artery. Not sure when, there has to be clearance from Donnie's heart doctors. There is a possibility for Thursday.

You know, over the past few years with Donnie being so very sick, I have become somewhat of a hermit. Thanks to this reconnection of our special Smith group from 1967, I am realizing there are so many folks out there who care.

Thank you most sincerely,

Patti B.
01/04/17 09:34 AM
#30

Donnie and Patti, I am so sorry you are having this problem. Please know that I am praying for both of you and for wisdom for the doctors and nurses caring for you. May I share a verse that has been a tremendous encouragement for me during these latter years of "getting older"!

"I know the plans I have for you, says the Lord, "plans to propser you and not to harm you. Plans to give you hope and a future." Jeremiah 29:11

Thank you for sharing your burden with us. It is so great to still make connections after more than 50 years.

Sincerely,

Perry Holleman
01/04/17 07:07 PM
#31

Perry,

Thank you so much for that verse. It has been one I pray often. If we just remember there is such a perfect plan for each of our lives and that in the end, there will be victory and that plan will be fulfilled, there will be peace in all things we face.

It means a great deal to me to be able to share this with our friends and it means so much to Donnie when I tell him about each one of those who have sent good thoughts.

You are right, It was very hard for me to let this out. But once I did, the responses have encouraged me so much.

Thanks to everyone.

Patti B.
01/24/17 12:57 PM
#32

Hey Patti. So sorry to hear of Donnie's illness. My wish is that both he and you weather this storm together. Fran and I miss seeing you guys. It has been too long. Hopefully you will both be able to attend our 50th! Prayers and love for you both.

Randy
01/26/17 06:53 PM
#33

Just a note to thank everyone again for your prayers and calls, cards and good wishes during Donnie's illness. We still have a long road ahead, but he is finally home from the hospital and is better right now than I have seen him in 3 years. He is still working on wheelchair to walker, weak and thin, but he has regained strength and his sense of humor. That is a great sign.

You are all truly wonderful friends and we will see you at the 50th!

D & P
01/27/17 03:50 PM
#34

Great news!
03/07/17 07:24 PM
#35

Bill,

Thank you for your kind words and concern for Donnie. We are at a place right now that people talk about but seldom do. We truly have to live just one day at a time and be thankful. Donnie is one of the strongest and most resilient people I've ever known. He has a good outlook most every day and has not lost his sense of humor. We are most grateful for all of the calls and cards and messages sent by our Smith family, and hopeful we will be able to be at the 50 bash!

Patti B.
05/10/17 09:38 PM
#36

For all our classmates and friends;

We should give thanks to our creator for each day we are given. I don't think of the passing years until I lose a friend or family member. It is sad to have lost 51 of our "YOUNG " classmates.

I hope and pray we have many good years left to enjoy life and each other.
05/11/17 09:03 AM
#37

This was so inspirational and heart warming to me. You are so right. God has been good to us all and I, too, wish many more years for all of us.
05/12/17 08:10 AM
#38

Gloria and I are so glad that a lot of you will be joining us on Sat. June 3rd as we celebrate our 50th wedding anniversary. Look forward to seeing all that will be attending the 50th class reunion as well.
05/13/17 09:53 PM
#39

Wow, 50 years, y'all must have gotten married in nursery school! Congratulations, we will help you celebrate on June 3rd!