Ben L Smith High School


Class of 1967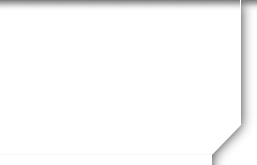 In Memory
Linda Coleman (Aligood)
Obituary
Linda Coleman Aligood, 69 of Pace, Florida, passed away peacefully at her home on Wednesday, March 28, 2019. Linda was born and raised in Greensboro, North Carolina, and later moved to Orangeburg, South Carolina where she lived for many years. Later she moved to Pensacola, Florida and then to Pace, Florida to be closer to her youngest daughter.

Linda was received into heaven by: her father, Clarence David Coleman; her mother, Joe Ree Hartley Coleman; and her brother, David Lloyd Coleman (Jack).

She is survived by her loving daughter, Jamie Aligood Murdy and her husband, Carlos Murdy, who cared for her for many years, and by her special granddaughters, Emily Murdy, Courtney Murdy and Sarah Murdy, of whom she spent most of her time with, and who helped take exceptional care of her during the time of her illness and failing health. She is also survived by: her sons, Alex Aligood and Damon C. Aligood (Kristie); daughter, Mollie Jean Martin; as well as a host of other grandchildren and one great grandson. She also leaves behind her double first cousins who were raised like her brothers and sister including, Doug Coleman (Bronda), Randy Coleman (Kelly), Terri Busby (Jay) and a special nephew David Coleman (Renee), and niece Shelby Coleman.

Visitation will be held from 5:00 p.m. until the funeral service begins at 6:00 p.m. on Tuesday, April 2, 2019 at Trahan Family Funeral Home, Milton Chapel.

The family would like to extend their heartfelt gratitude towards her Emerald Coast Hospice Team, including Olga, Mark, Sarah, Lynda and Hanna for the exceptional care, love and support she received during her illness.

In lieu of flowers, donations may be made to Emerald Coast Hospice of Milton, Florida or Alzheimer's Research Foundation.