Ben L Smith High School


Class of 1967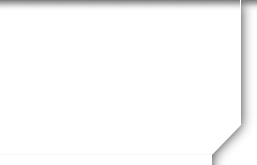 In Memory
Connie Burgess
CONNIE REBECCA BURGESS
Connie Rebecca Burgess of Greensboro, died Thursday, Jan. 9, 1997, at Moses Cone Memorial Hospital.
The funeral will be 2 p.m. Saturday at Hanes-Lineberry Vanstory Chapel, with burial to follow at Guilford Memorial Park.
A native of Guilford County, she was a wonderful sister, loving daughter, and loyal friend. Ms. Burgess was modest, yet well accomplished in her young life. A graduate of Smith High School, she went on to receive her B.S. in Elementary Education, and her M.A. in Counselor Education from Appalachian State University, where she was also crowned Winter Festival Queen in 1971. She later acquired her M.A. in Education and her M.S. in Rehabilitation Counseling from East Carolina University. For 20 years, she worked as a counselor in the Division of Student Affairs at East Carolina University, and was a member of Immanuel Baptist Church. Though her attributes are too numerous to mention, in her personal life, as well as in her professional career, Ms. Burgess' warmth and tenderness influenced the lives of all who knew her whether it be in their personal, academic, or spiritual development. She will be missed by many and was loved by all.
Surviving Ms. Burgess are her parents, Mr. and Mrs. Thomas E. Burgess Sr. of Greensboro; sister and brother-in-law, Tammy B. and David Rowland; brother and sister-in-law, Thomas E. and Rhonda H. Burgess Jr.; two nieces, Brandi and Jenni Burgess, all of Greensboro; and her dearest friend of 22 years, Cliff Fish of Fuquay-Varina.
The family will receive friends from 7-9 p.m. Friday, Jan. 10, 1997, at Hanes-Lineberry Vanstory Chapel, and other times at the home of her parents.
In lieu of flowers, memorial contributions may be made to 'The Bone Marrow Transplant Program' c/o Duke University Medical Center for 'The Tree of Life,' or to the charity of one's choice.