Ben L Smith High School


Class of 1967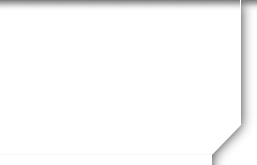 In Memory
Bill Chamberlain
William Warner Chamberlain, known fondly to his family and multitude of friends as "Bill" suddenly passed away Tuesday, August 7, 2012.

He is survived by his beautiful daughter Laura Chamberlain of Chapel Hill, N.C., former wife and friend Deborah Samana of Pittsboro, N.C., mother, Mrs. Marion Chamberlain of Greensboro, North Carolina, brothers, Jimbo Chamberlain, Jr. and wife Shawn of Pleasant Garden, N.C., Bobby Chamberlain and wife Melody of Greensboro, N.C., sister, Carol Desmarais and husband Ronnie of Hiram, Georgia. Other surviving family members include nephews, Brandon, Ian and Rio Chamberlain, Zacheriah, Brett and Ryan Desmarais. Nieces, Terra Chamberlain Crain and husband Adam, Rustyn Chamberlain Whiting and husband Josh, Zoe, Alex, and Mia Chamberlain, great nephews, Jackson Chamberlain-Kreimer and Austin Whiting. Also, a host of aunts, uncles and cousins.

He was preceded in death by his father, James L. Chamberlain, paternal grandparents Mr. and Mrs. J. L. Chamberlain of Statesville, N.C., maternal grandparents, Mr. and Mrs. J. W. Smith of Statesville.

Bill was born April 21, 1950. He was a member of College Place United Methodist Church of Greensboro, N.C. He was best known for his intellect that mirrored vast achievements throughout his life. He attended UNC Chapel Hill and was a North Carolina State University Graduate. He was a Certified Public Accountant and a retired employee of Performance Bicycle. He served in the United States Army Reserves and was a former Green Beret and United States Army Major. Bill's love for culture and travel took him biking through the Black Forest of Germany and France, Golfing in Ireland and teaching as a University Professor in China to highlight a few of his global experiences. Bill was an avid reader, golfer, runner, and embraced the arts with his great appreciation for the symphony and ballet. Bill was a tremendous observer in life. His quick wit and genuine spirit for adventure was exceptional. He will be greatly missed by his loving family, devoted friends and outstanding students abroad.

A celebration of Life service will be held at College Place United Methodist Church Saturday, August 11, at 2:00p.m. Visitation will follow in the church fellowship hall. Memorial contributions may be made to North Carolina Public Radio, Post Office Box 8880; Chapel Hill, North Carolina, 27515.