Ben L Smith High School


Class of 1967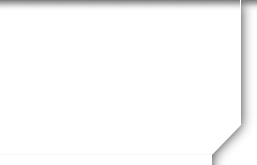 In Memory
Jean Humble (Harper)
Birth:
Sep. 11, 1949
Guilford County
North Carolina, USA
Death:
Jan. 12, 2006
Greensboro
Guilford County
North Carolina, USA

GREENSBORO- Mrs. Shelby "Jean" Humble Harper, 56, departed this life Thursday, Jan. 12, 2006, at her home in Greensboro.

A graveside service will be held at 11 a.m. Monday at Guilford Memorial Park Cemetery.

A native of Guilford Co., Jean was of the Lutheran faith and was employed by United Guaranty. She was a loving and devoted wife, mother and grandmother who cherished every moment spent with her family. She was preceded in death by her father, Richard Humble.

Those left to cherish her memory include her husband, of 37 years, James "Jim" W. Harper Jr., of the home; sons, James W. Harper III, of Climax and John Harper and daughter-in-law Karen of Stokesdale; mother Kathleen Parlier; brother Gary Humble of Julian; and her four grandchildren, whom she loved dearly, Christopher, Kaytlyn, Faith and Grace Harper.

The family will receive friends from 6 to 8 p.m. Sunday at Hanes-Lineberry Sedgefield Chapel and other times at the home of her mother-in-law, Nancy Harper 1409 Corregidor Street in Greensboro.